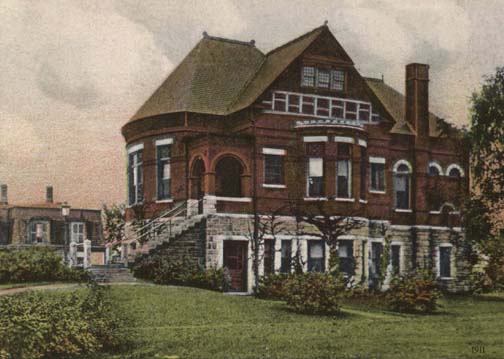 Alfred T. Lilly was not originally from Florence. A Connecticut man, Lilly moved to Florence, Massachusetts in 1853 at the age of 40 to become the superintendent of the Nonotuck Silk Company — where he went on to serve as the company's treasurer and general manager, eventually being made partner. Twenty years later, Lilly became a stockholder and director of the Florence Furniture Company and a founding director and the first president of the Florence Savings Bank.
In 1888, Alfred T. Lilly formed a Library Association along with nine of his friends. He deeded to the Association a piece of land in the center of Florence; Lilly also donated $5,000 for books and $12,500 to build the two-story stone-and-brick building modeled in the Richardson Romanesque style. Construction began in 1889, and library opened, with more than 5,000 books on its shelves, on May 7, 1890.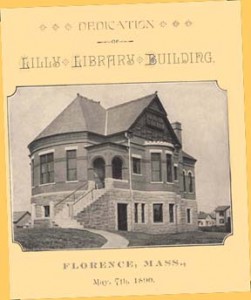 Unfortunately, Alfred Lilly died on January 2, 1890, before seeing his project completed.