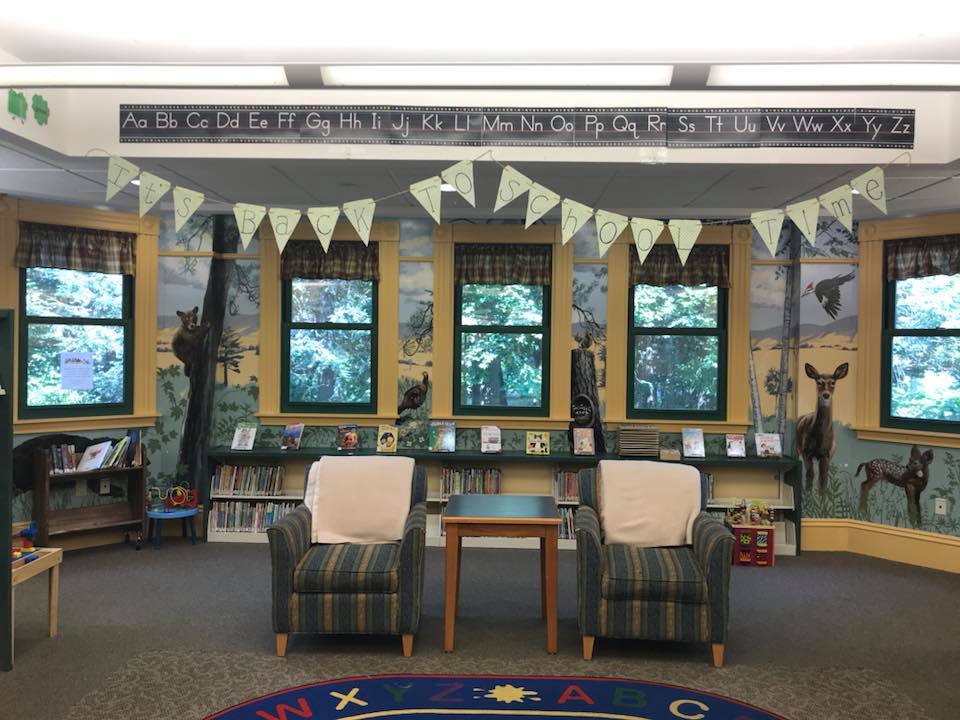 Please note: while the library is closed to in-person visits, Miss Kim is pleased to invite you to Virtual Storytime on Lilly's Facebook page. Join her each Friday at 11am. See you there!
The Children's Room offers materials and programming for children and their families.  Kim Perez, or "Miss Kim", is the Children's Librarian. Patrons have access to picture books, board books, easy readers, fiction, comic books, non-fiction, magazines, DVDs, CDs, and audiobooks. New to the Children's Room is a Library of Things, compromised of non-traditional items for families to check out! These include ukuleles, board games, STEM toys and more.
Visitors will find comfortable seating, toys, games, crayons and coloring pages, a playroom, and plenty of items to browse. Wrapping around the space is a much-beloved woodland mural.
Programming includes:
Caregivers may want to check out our museum and parks passes, for free or discounted access to attractions around the area. Plan your next outing!