Curbside Pick-Up Is Now Available
At this time, Lilly is only able to honor requests for materials currently on the shelf at Lilly.
Please check the availability of your desired materials before requesting, them, via the catalog.
Curbside Pick-Up Request Form
Please click here to request materials from Lilly
Curbside Print Job Request Form
Please click here to request a print job from Lilly
Returning Items
Patrons are now welcome to return materials to the library.
Please note: all returns will be quarantined for 3 days before they are checked in.
The library building will remain closed to patrons until further notice. Please check back for more information,
and also consult our dedicated COVID-19 page here. We look forward to seeing you soon.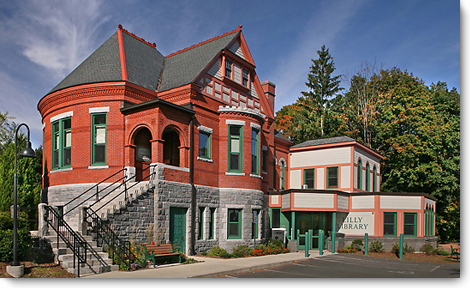 Summer Reading at Lilly goes virtual for Summer 2020!
Children (and their parents) click here for more information about programming;
tweens and teens, click here.
Everyone is welcome to join in on the fun by reviewing their latest reads. Submit (very) short book reviews here.
Lilly Library is located in the heart of downtown Florence and has been serving the community since 1890.
Monday: 10-5
Tuesday: 10-8
Wednesday: CLOSED
Thursday: 10-8
Friday: 10-5
Saturday: 10-5
Sunday: 1-5
Check our calendar to see what's happening at the library.
Phone: 413-587-1500
Email: lillylibrary@cwmars.org