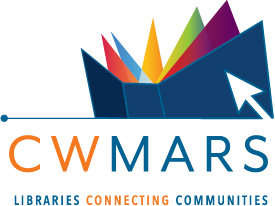 Check our calendar to see all our upcoming & ongoing events!
Recent Updates from the Library:
STORYTIMES FOR CHILDREN:
No storytimes through the month of June– they'll start up again the week of July 1st!
Mother Goose on the Loose
for ages birth through 5
Monday at 10:30 am
Preschool Storytime
for ages 3-5
Tuesday & Thursday 10:30 am   
Is storytime happening this week? Check our calendar!
ANCESTRY AT THE LIBRARY 
Ancestry's genealogical databases are now available to patrons on our library computers. Search your family tree today, with records going back to the 16th century!
UPDATES FROM FRIENDS OF LILLY
New Friends totes available  at the circulation desk!  Sturdy, wide, and deep, these will hold the heaviest of book hauls, while showing off your library loyalty! Your purchase supports newspaper and magazine subscriptions, museum and park passes, books, and more.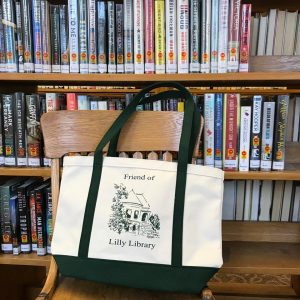 Thank you to the Friends of Lilly Library– our nonfiction room has gotten a makeover! Come see our cozy new spot. Pick up a book, pull up a chair, and admire all the greenery we're surrounded by in beautiful Florence.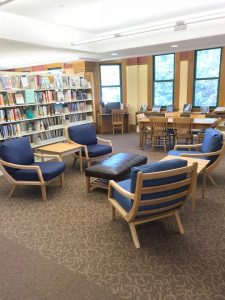 MYSTERY BOOK CLUB
The Mystery Book Club's next meeting is on:
Wednesday, September 11, 7:00 p.m.
Book to be read:  The Other Wife by Michael Robotham
New members are welcome.
YOGA AT THE LIBRARY

by donation
Tuesdays at 8:30 AM
with Michele Morales Wolk
Michele has been trained and certified at Karuna Yoga.
INFORMAL CHESS CLUB
Saturdays
1 PM on the second floor
Chess sets available at the Reference Desk
All are welcome!
DONATE TO THE LIBRARY

Materials Purchased Through Your Donation Will Receive a Bookplate "In Honor Of …."  or "In Memory Of …." whomever you choose. There are many choices.  You can choose!
THANK YOU!

Thanks to your votes and the efforts of the Friends of Lilly Library, we have once again receive a Florence Bank Customers' Choice Community Grant!
Last year's award was $2700.
Since the start of the Florence Bank Customers' Choice Community Grants program, we have won a grand total of $39,138. Thank you, supporters of Lilly Library for voting for us. Thank you, Friends of Lilly Library for your enthusiastic campaigning on our behalf. You help make our community strong!
Voting for this year is already open, so get cast yours today!
JOIN THE FRIENDS OF LILLY LIBRARY!
Through the support of the Friends of Lilly Library, the Florence Bank Customer Choice Community Grants  Awards, Memorials, Honorariums, Adopt-A-Book, and Gifts, Lilly Library provides:
The Summer Reading Club
Year-Round Story Times for Babies, Preschoolers, and School Age Children
A Wide Selection of High-Interest Reading Materials
Passes for Museums & Parks  and More!
MANGO LANGUAGES