A summer reading club at Lilly Library full of reading, family entertainment, crafts, & fun!!!
Registration begins Monday, June 18. Come in and sign up! But be quick, some programs fill up fast!
Reading begins Monday, June 25 and continues through Tuesday, July 31.
For ages birth through 11. Registration required for all events.
---
How Summer Reading Club Works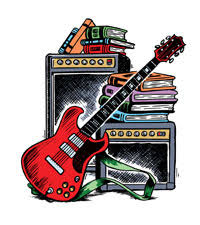 Pick up a reading packet at the library and  read for 15 minutes a day (or more), or have a  grown-up read to you. Each circle on your reading log is equal to 1 hour of reading.
For each hour of reading, or 1 circle filled in with a sticker, you earn 1 ticket towards a drawing for a summer reading prize pack.  If you read 2 hours you earn 2 tickets, etc. The more you read, the greater your chances for winning a summer reading prize pack.
EARN EXTRA TICKETS
By simply answering weekly trivia questions or completing projects and dropping them off with any librarian!
---
IMPORTANT!
READING LOGS MUST BE TURNED IN BY TUESDAY, JULY 31 OR YOU WILL NOT BE ELIGIBLE FOR THE DRAWING OF A  PRIZE PACK
---
Registration is required for all events
On-going weekly events
Mother Goose Storytime
Mondays: June 25; July 2,9, 16, 23 & 30 at 10:30am
Children age birth to 5 will have a great time at Mother Goose Storytime. Full of song, movement, fingerplays, puppets and books, this storytime is always a hit with our youngest patrons!
Preschool Storytime
Thursdays: June 28; July 5, 12, 19, & 26 at 10:30am
Summer storytime & crafts for children 2.5 and older. (Younger siblings are invited to attend , but not craft will be available to them.)
Knitting for Parents
Tuesdays : July 3, 10, 17, 24, & 31 at 10am
Calling all parents! Have you always wanted to learn how to knit? This is your chance! Stop by for an hour or two and learn the basics of knitting: how to cast on, knit, purl, and bind off. At the end of the 5 week workshop, you will be on your way to knitting your first scarf. Experienced knitters are always encouraged to attend and work on their current project in good company!
Kindness Rocks Project
Thursdays: July 5, 12, 19, & 26 at 1pm
Be part of a national movement, The Kindness Rocks Project, which encourages people to paint rocks with kind messages. Each week we will paint rocks with inspiring messages, and at the end of the project we will hide them in secret spots around Florence for people to find!
Yoga for Children
Fridays: June 29, July 6, 13, & 20 at 10:30am
Have you always wanted to try yoga but never have? Well now's your chance to try out a few poses over the next 4 weeks!
Pint-sized Performance Series
This series of events is especially for Lilly Library's smallest patrons, who may not be able to make it to our Family Entertainment Series.
Bigger patrons are invited too, unless otherwise noted!
Tuesday, July 10 at 10:30
Movement and Music with Laurie Davidson
This week, the Library will come alive with music & movement with the ever popular Laurie Davidson singing in both English & Spanish!
Tuesday, July 17 at 10:30
Making Music with Michelle Prindle of The Prindle School
Join early childhood music educator Michelle Prindle on a singing & movement adventure for young children. We will take a musical movement journey, learn finger plays & dances, & explore different instruments perfect for small hands.  The morning will conclude with a short puppet play. Especially for children ages 2-5 years.
Tuesday, July 24 at 10:30
Tom Knight Puppets
Come to the library today to see singer, songwriter, &  puppeteer
Tom Knight! Tom will have his friends, puppets like Henry the Magician, the Little Elephant, and Allie the Alligator act out the stories & sing songs. Full of audience participation, including hand motions, singing along, or doing simple dance steps, this show is sure to have something for everyone!!
---
FAMILY ENTERTAINMENT SERIES

June 26 &  July 3,  7, 10, 17, 19, 24  & 31
These family friendly programs are suitable for ALL ages.
Registration is required for all events.
PLEASE NOTE THAT DAYS & VENUES VARY!!
Tuesday, June 26 at 6:00
Ed Popielarczyk's Amazing Flea Circus
Join Ed & his trained fleas tonight for amazing feats of derring -do!!!
There's Fifi who performs on the high wire & the trapeze! Then there's Bruno, the worlds strongest flea ! And finally, Fernando who high dives into a pool of water & gets shot out of a cannon!! The audience will be thrilled & amazed at these &other incredible demonstrations starring Ed's trained fleas!! It is an entire big top circus in miniature!!
Tuesday, July 3 at 6:00
Family Movie Night
This evening's movie will be a showing of Wonder, Rated PG
Starring Julia Roberts, Owen Wilson & Jacob Tremblay
Popcorn, candy, and drinks provided!
Saturday, July 7 at 10:00
Jim Cruise, The Spoon Man
Fresh off the airplane from Michigan, today's performer is totally awesome! Why should you come and see The Spoon Man, well…..1.) He made the 2nd round of America's Got Talent, 2.) Hilarious audience participation, 3.) He's the only spoon player I know with a  college degree, & 4.) He has a totally clean act, "I've never used dirty silverware!" to quote this amazing spoon player!
Plus, he knew Mister Rogers!!
Tuesday, July 10 at 6:00
A Song & Story Celebration with Davis Bates &
Roger Tincknell
Come to the library tonight for an exciting journey that celebrates reading, rock & roll, & cultural diversity. Be Prepared to sing, move, & dance. There will also be a dancing dog named Bingo! This event is sure to be a real crowd pleaser!
Tuesday, July 17 at 6:00
Jody Scalise
The Motion Man
Take precision pantomime, lyrical movement, GIANT bubbles, toilet plungers, step ladders, gibberish, a ukulele, spinning plates, 8 foot streamers, a parasol, things that float over the audience, put them in a blender and….you have one fabulous, stupendous, magnificent show for the entire family!
Thursday, July 19 at 6:00
Bryson Lang: The Cure for the Common Show
Visit the library tonight and see a performance of inventive & clever routines that mix comedy, TONS of audience participation, ball spinning & bouncing, fire-juggling, sickle juggling, huge spinning bouncing rings, improv, glo-in-the-dark objects and a few surprises!! Miss Kim has seen Bryson perform and he really is "The Cure for the Common Show!"
Tuesday, July 24     6:00
Meet Laura Ingalls
One of Miss Kim's favorite authors will be visiting the library tonight,  Miss Laura Ingalls! Hear her speak of her travels, family, and school. Have your questions answered through stories of Laura's childhood and gain a deeper understanding of what life was like in the late 19th century. This is sure to be a popular event, so be sure to arrive early!
Tuesday, July 31     6:00
Mini-Golf & Ice Cream
You read right! 9 holes of mini-golf inside the library, with
ice cream at the end! What a way to end summer reading!
Golf & ice cream for the WHOLE family!
---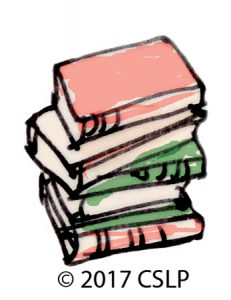 A BIG  thank you to all who helped make
Libraries Rock! a success!
The Kenneth Parent Memorial Fund,
The Massachusetts Board of Library
Commissioners, Massachusetts Library System, Friends of Lilly Library, The Freckled Fox Café, Look Park, Florence Diner, On Point Salon, Florence Barbers, Florence Pie Bar, the Northampton Recreation Department, & to all the Lilly Library patrons and families who donated supplies for the summer craft activities.
Thank you for your continued support.
I hope you've enjoyed all of the events.
Keep reading & we'll see you soon!
Miss Kim, Children's Librarian