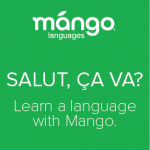 Mango is the easiest way to learn a foreign language! 
Our online
language learning system teaches actual conversation skills for a wide variety of languages. It's so easy and effective, you'll be talking after just one lesson.
Requires Lilly Library card (2746. . . ). If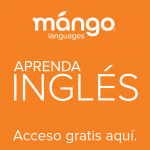 you're like to replace your non-Lilly card with one from Lilly, you can do so at the Circulation Desk during normal open hours.  You can also check if your home library subscribes to Mango.


¡Mango es la forma más efectiva de aprender a hablar un idioma!
Nuestro sistema online de aprendizaje de idiomas le enseñará las verdaderas aptitudes conversacionales de una
amplia variedad de idiomas. Es tan fácil y rápido que empezará a hablar incluso después de la primera lección.